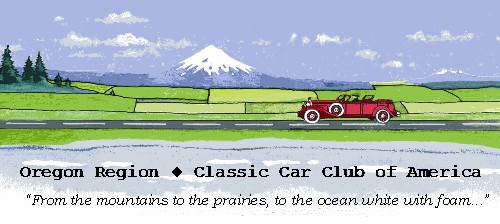 ---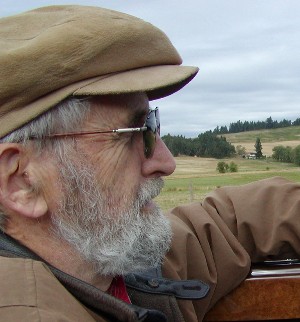 A Message from your Webmaster

Read the November Meeting minutes HERE.

Don't miss the Annual Christmas Pot-Luck Dinner December 13th. at 4:30 PM at the Oswego Heritage House, 398 10th St. Lake Oswego.
●Read the October 25th, 2015 Annual Dinner & Membership Meeting minutes HERE.
●Read the new updated 2015 "Mini tour" reports including Aloma Douroux's September 19th story, Ft. Klamath to Bend. Enjoy
---
●The October Board Meeting Minutes are now posted. You can see them HERE
● The October Brake Cables.
● Looking for a "Full Classic" check out our Classifieds
● Needing Parts check out our Vendors & Parts Services
---
"Featured Club Car"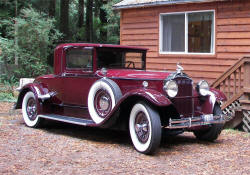 Bill Jabs 1930 Packard 8 coupe
---
OREGON CCCA MESSAGE
by John Mitchell
If you know someone with a Classic Car or a keen interest in Classics, please introduce them to our club by encouraging them to come to an event or dinner meeting. Also, invite them to visit our website: www.oregonccca.com
---
Take a trip back through time.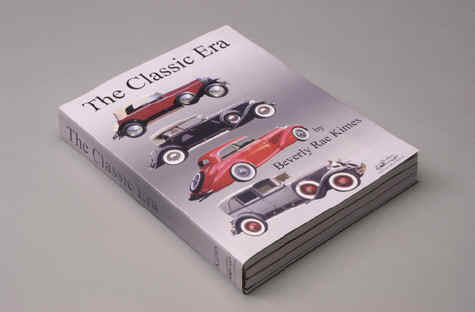 This wonderful book is available through the Classic Car Club of America
---
Classic Car Club of America is a non-profit organization chartered in the State of New York for the development, publication and interchange of technical, historical and other information for and among members and other persons who own or are interested in fine or unusual foreign or domestic motor cars built between and including the years 1925 through 1948, but including cars built before 1925 that are virtually identical to 1925 Full ClassicsTM and distinguished for the respective fine design, high engineering standards and superior workmanship, and to maintain references upon and encourage the maintenance restoration and preservation for all such Classic Cars.
The purposes for which a Region is chartered by the National Club are: The furthering of the ideas and ideals reflected by the By-Laws of the National Club in a specific Regional area and to provide Regional activities for the National members in this area.